If you are interested in renting one of our Mechanical Bulls for your next affair, fill out the below form and someone will be in touch with you to discuss custom pricing for your event. ​

Mechanical Rodeo Buffalo /Bison
Western inflatable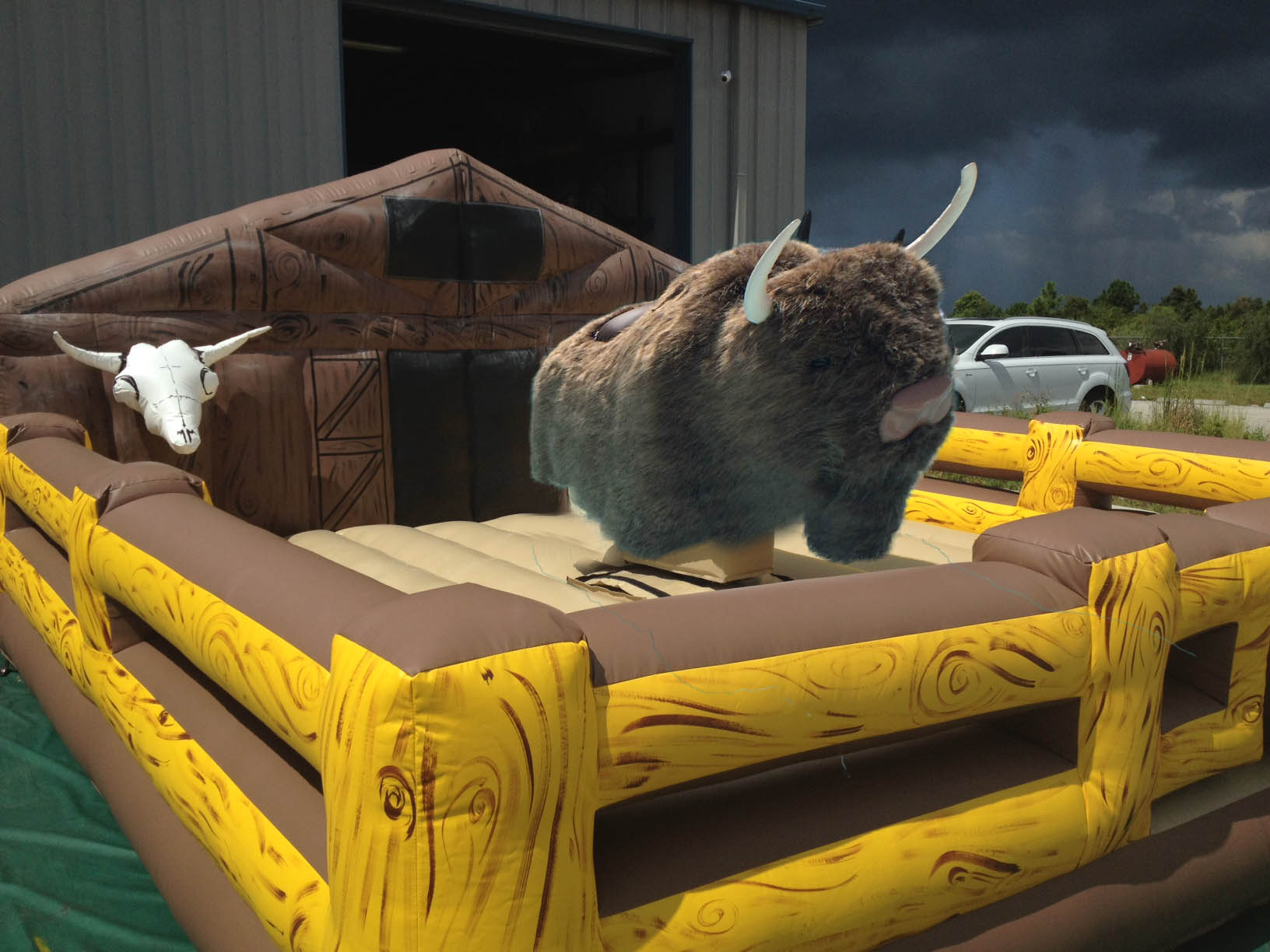 The Mechanical Buffalo/ Bison is making his debut in 2017
Fancy taking on something bigger than a bull? The Rodeo Bison is the one for you!
This magnificent animal is just magnificent to ride.

1) All our premium Bulls have soft rubber/foam safety heads
2) There are six preset automatic competitive levels
3) All our premium Bulls have 2 LED time clocks for competitive competition
4) You have a choice of three different inflatable mattresses that go around the mechanical bull

Requirements:
16' x 50' Diameter floor space
9' ceilings for indoor events
3 electrical outlets 15amp or 20amp (these are generic outlets in everyone's homes)